Aviation Expertise For Industry

UPSTREAM AVIATION is an Aviation Consultancy specialising in providing aviation expertise and Technical Authority services to the Resources, Government, End user and Aviation Operator sectors of industry.
Mission:  Provide aviation expertise to enable clients to lead in both safety and efficiency.
Vision: Clients will become the standard by which others measure themselves.
Values:  Safety, teamwork, honesty, technical excellence, customer service and respect.

40 years in the aviation industry has allowed us to gain unparalleled experience and enables us to use the benefits of that experience to provide aviation advice to clients.

We have worked across all 7 continents covering more than half the world in diverse locations including Siberia and Antarctica.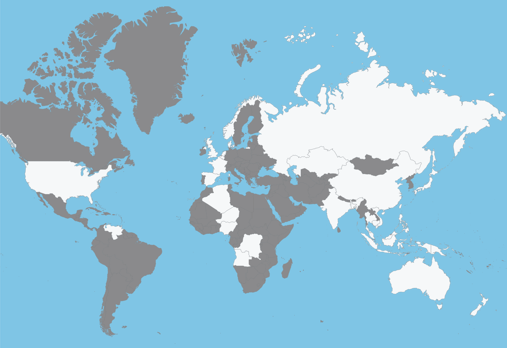 Aviation Safety and Risk Management

Helicopter and Aeroplane Operations

Aircraft Maintenance
Aircrew and Maintenance Crew Training
Commercial Tenders and Pricing for Aviation Services
Preparation of Aviation Service Contracts
Aviation Logistics

Upstream Aviation Operational Safety Audits (UAOSA)
Accident and Incident Analysis
Aviation Technical Authority 
Preparation and Review of Aviation Related Contracts and Scope of Services
Preparation of Commercial Proposals
Preparation and Evaluation of Operations Manuals
Planning and Advice to Minimise Client Aviation Risk
Aviation Operation and Personnel Logistics Planning
Aircraft Type Evaluation and Selection
Aviation Management Services
Pre Start and Logistics for Aviation Operations
All aviation accidents are avoidable. 
Working with end users and aviation operators, UPSTREAM AVIATION conducts Operational Safety Audits for clients to highlight any areas of risk and recommend mitigation actions.
Just complying with regulations does not guarantee aviation safety.
UPSTREAM AVIATION Operational Safety Audits (UAOSA) examine over 1100 interacting parameters and look deeper than regulation. 
We have conducted over 200 reviews domestically and internationally for industry and governments.
Our Aviation Reviews are practical, our reports are clear and concise. Our  clients have a job to do and passengers to fly safely.
We will provide a fixed quote for any work requested.
We will carry out all work diligently and with expertise.
We will provide agreed documents and reports in an electronic format within a specified timeframe.
We will provide follow up services for Reviews we have conducted  at 1 month and 3 month intervals.
High profile clients often have travel arrangements booked for them by staff and assistants with no aviation knowledge. There is an assumption that aviation regulation means safety is automatic, it doesn't.
The requirements to obtain an Air Operator Certificate for commercial flying can be very basic. Corporate flight departments have even more relaxed rules, don't need an Operations Manual and sometimes never engage an external review.
Not all aircraft and flight operations have the same risk profile.
Sadly, there are many recent examples of aircraft accidents where celebrities, sports personalities and high net worth passengers have perished. These accidents are completely avoidable. Had an expert assessment been carried out, the outcomes would have been very different. 
UPSTREAM AVIATION has been trusted to fly serving Prime Ministers and to have worked with international Royalty.
Using 40 years of experience from the rigorous environment of oil and gas industry aviation and applying the same strict criteria, we provide advice and safest alternatives to ELITE clients.
Aircraft inspection, pilot experience, training and maintenance records are some of the areas we would examine for clients before approving any flight operation.
UPSTREAM AVIATION's Principal, Tim Collins started flying in 1979. In 1980, he trained to fly helicopters in support of the North Sea oil industry becoming a Captain in 1984. He has flown both two pilot and single pilot 24 hour all weather operations in the demanding conditions of the North Sea and internationally. 
He has  held senior technical and management roles with 2 global aviation operators, later working for an aircraft OEM involved with both Military and Civilian aircraft programs. He has provided aviation advice to global mining companies, oil and gas companies and governments.
Before starting UPSTREAM AVIATION, he spent 7 years as Aviation Manager and Technical Authority for an IOGP oil and gas company engaged in building and delivering the world's largest offshore LNG project,  responsible for logistics and safe transport of more than 4000 rotational personnel over one of the longest distance helicopter flights in the world.
Throughout 40 years of flying, management and advisory roles, he has achieved a 100% aviation safety record with over 9000 flying hours. He has held professional fixed wing and helicopter licences in UK and USA and still holds an Australian Airline Transport Pilot License. 
His experience gives him unique insight into the competing safety, operational and commercial challenges within the aviation industry.